Quick Booking

Horseshoe Valley Resort

Airport Limousine



  1-866-969-4333

Credit Card Authorization
An Affordable Limo to Horshoe Resort transportation Service Since 2001

Horseshoe Valley

Limo to YYZ


      Quick Booking (Quick Dispatch Time)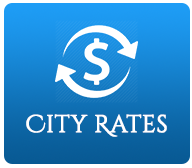 Horseshoe Valley Airport Limo
We offer 24 hours Toronto Airport Limousine from Horseshoe Valley in Ontario. Toronto Airport Limousine from Horseshoe Valley is offering in standard Town Car Sedan Limos, SUV Limos, Sprinter Van Limos, Stretch Limo service in Horseshoe Valley and Stretch SUV Limo Taxi service in Horseshoe Valley. So every time you think of booking taxi to Toronto Airport from Horseshoe Valley, thinking again and call us alternative. Journey in VIP style and reliable and minimum than a taxi because we offer affordable rate limo service from Horseshoe Valley to Toronto Airport. Awareness of one thing, if your taxi is stop working on the read due to heavy traffic or any other danger or risk . Your money of airport limo taxi is going up every minute and you may end up paying much more than expectation. 

Toronto Airport Limousine deliver affordable flat rate Limo service from Horseshoe Valley to Toronto Pearson International Airport, Horseshoe Valley Limo to Billy Bishop Toronto City Airport and Horseshoe Valley Limo Service to Buffalo Niagara International Airport. Billy Bishop Airport is now getting famous as you can fly out with many destinations at a cheaper rate than Toronto Pearson Airport.

If you are come at Toronto Pearson Airport or Billy Bishop Airport and need to find book a pre arranged Limo service from the respective airport to any place in South Western Ontario visit our come in Toronto Airport Limo. We delliver Limo and SUV sedan service from the airport to a drop off address of your choice as well. So next time when you are preparation to visit Toronto or you are returning home and travel stress free journey.​



 Toronto Pearson International Airport (YYZ)

 Billy Bishop Toronto Island/City Airport (YTZ)

 Hamilton International Airport (YMH)

 Buffalo International Airport (BUF)

​

Airport limo to Horseshoe valley Resort, Mississauga airport limo to Horshoe Resort, Toronto airport limousine to Horseshoe  Valley ,For Any Horseshoe Resort Limousine reservation, Please fill out the Quick Online Form or contact our dispatch department or visit our On Listed City rate Listed Out Of Town Rates. We strive to ensure that our client needs are met.

Horseshoe Valley  Ontario L0K 1E0 , Resorts

Horseshoe Resort

​Carriage Ridge Resort at Horseshoe Valley

Lazy Dayz Bed and Breakfast

Forks In The Trail Bed and Breakfast


Travelodge Barrie on Bayfield

Knights Inn Barrie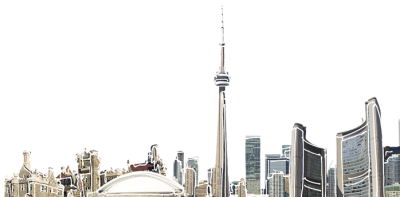 Horseshoe Valley Airport Limousine Services
 Limo or Taxi from Horseshoe Resort to Toronto Pearson Airport

 Limo or Taxi from John C. Munro Airport to Horseshoe Resort

 Limo or Taxi from Toronto Pearson Airport to Horseshoe Resort


 Limo or Taxi from Horseshoe Resort to Hamilton International Airport

 Limo or Taxi from Toronto International Airport to Horseshoe Resort

 Limo or Taxi from Horseshoe Resort to Toronto International Airport

 Limo or Taxi from Mt. Hope Airport to Horseshoe Resort

 Limo or Taxi from Horseshoe Resort to Buffalo Airport

 Limo or Taxi from Horseshoe Resort to Mt. Hope Airport

 Limo or Taxi from Horseshoe Resort to John C. Munro Airport

 Limo or Taxi from Hamilton International Airport to Horseshoe Resort

 ​Limo or Taxi from Buffalo Airport to Horseshoe Resort