Cambridge 

Airport Limousine



An Affordable BurlingtonAirport transportation Service Since 2001

 Quick Booking

  1-866-969-4333

Credit Card Authorization
Cambridge

to Pearson Airport, Limo to Airport, Pearson Airport Transportation




Reserve Your Affordable Cambridge Airport Limo Service

Welcome to Cambridge Airport Limo, the most economical airport limo, Car service in the western Ontario. We are proud to carry all sorts of Cambridge transportation and professional Cambridge Limousine service for special occasions with seasoned Limo fleet. We have a group of luxury fleets including deluxe Lincoln Town car "Sedan Limousines", "SUV Extended", "Stretch Limousine", "SUV Regular" and "12 Passenger Executive Van". Our Cambridge Airport Limousine service is simply not just a run of the mill transportation that carries from one place to another but rather much more. ​​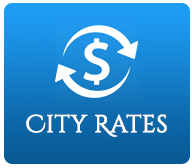 Our Cambridge Airport limo is one of the names that are seen to be supportive of perfection when limo services are needed. The quality we offer is world class and is fairly an affordable one. Complete details are offered by the customer care about the help and services you book it any time. The chauffer we offer with the limo are professional trained and GPS tracking is also there for further security. You can also ask for special request like child seats etc and there will be no extra cost for that. Limos are not used only for business purpose but there is lot more suitable events for which we are offering our services. Our Cambridge limos are used for bachelor parties, Graduation parties, weddings, birthdays, sports events, corporate functions and lot more. You can also get tailor made services according to the requirement as well. 

      Quick Booking (Quick Dispatch Time)

For the Following City of Cambridge Hotels

Royal Hotel, 138 MAIN ST, Cambridge, Ontario, Canada 

Satellite Motel, 195 HESPELER RD, Cambridge, Ontario, Canada 

Grand River Hotel, 1102 KING ST E, Cambridge, Ontario, Canada 

Crystal Motel, 605 Hespeler Road, Cambridge, ON N1R 6J3, Canada 

Blairview Bed and Breakfast, 70 BLAIR RD, Cambridge, Ontario, Canada 

Blairview Bed and Breakfast, 70 BLAIR RD, Cambridge, Ontario, Canada 

Cambridge's Gateway Residence Suites, 154 Ainslie St N, Cambridge, N1R 3P5 


Cambridge Travel Service Inc., 1425 Bishop St., Cambridge, ON N1R 6J9, Canada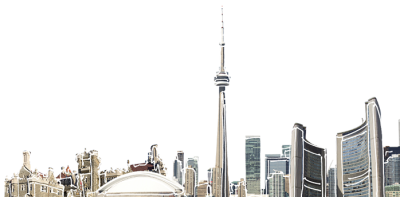 Toronto Pearson International Airport (YYZ)

 Billy Bishop Toronto Island/City Airport (YTZ)

 Hamilton International Airport (YMH)


 Buffalo International Airport (BUF)



Our Extended Town Car sedans are not just a stretched type of car / sedan but a uniquely top of the line luxury & smoothness in authority. There are different limo service providers in the Cambridge area but we can provide you unbeatable limo services for all kind of your transportation needs. A long list of customer care services is offered from the time of picking up our clients from airport to reaching their final destination. Our Cambridge Airport Limo and Toronto Airport limo service is well recognized in the area. We have an experience team of limo services and they are looking attentively at to be the most professional service provider companies within the Cambridge area.​​​​​